Coober Pedy Trip
July 07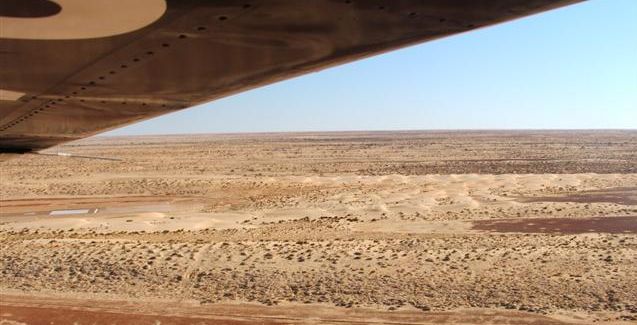 Turning base and short final for Birdsville strip.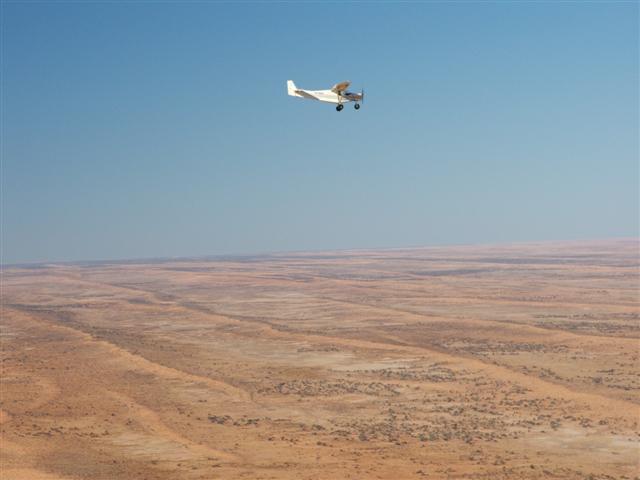 Hans crossing the Simpson Desert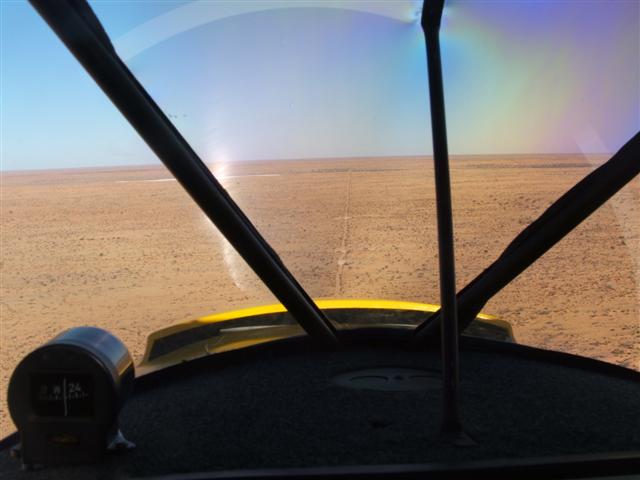 Following the 'French Line', across the Simpson Desert. It's an old seismic line laid down by a French oil exploration company in 1963. Used these days by 4WDs as a gruelling adventure trip crossing 1200 sand dunes.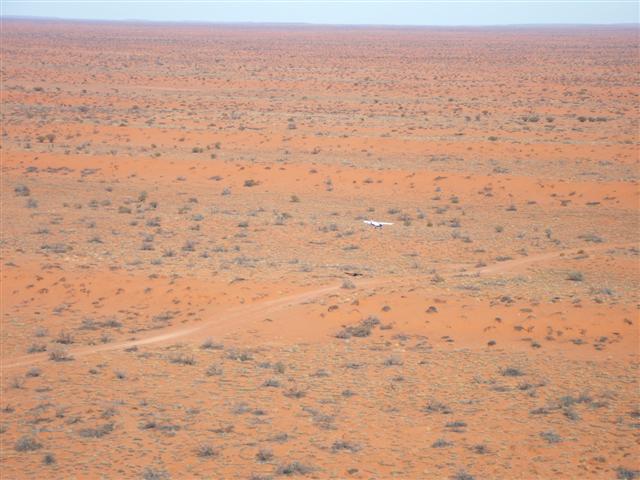 Bill following the French Line. That's a good 'high-clearance' off-road vehicle!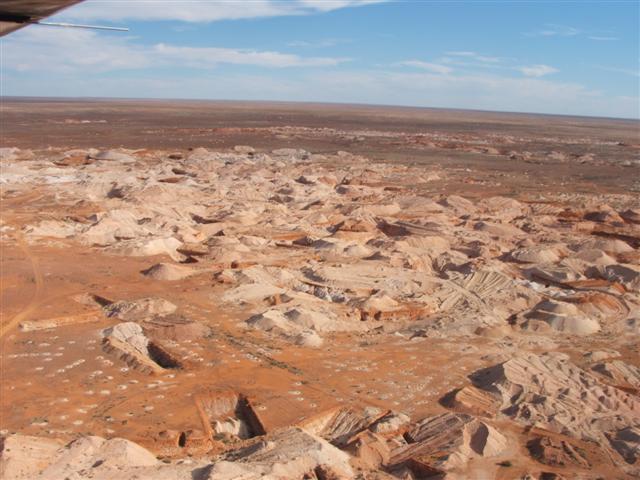 Opal diggings at Coober Pedy. Looks like the work of big gophers!

Coober Pedy in pastels.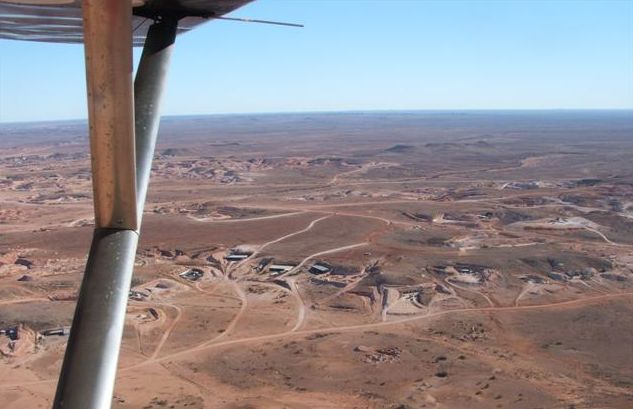 Coober Peddy suburbia. Those houses are all dug back underground into that low hill. It makes for cool living in a very hot climate. The name Coober Pedy supposedly means "white man in a hole", in an Aboriginal language - very appropriate....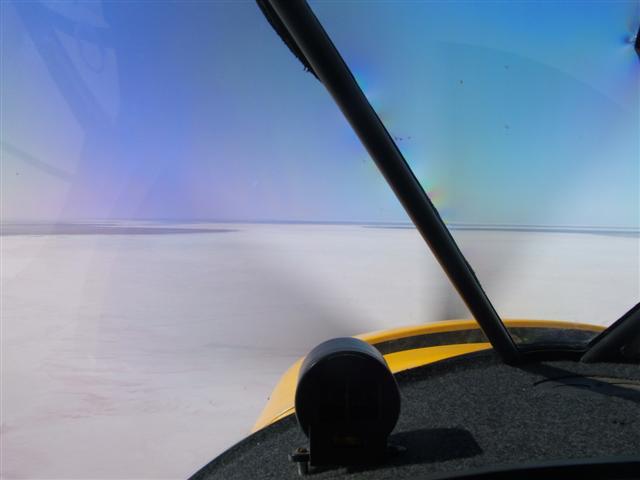 Lake Eyre, a large salt 'lake', below sea level, seldom any water.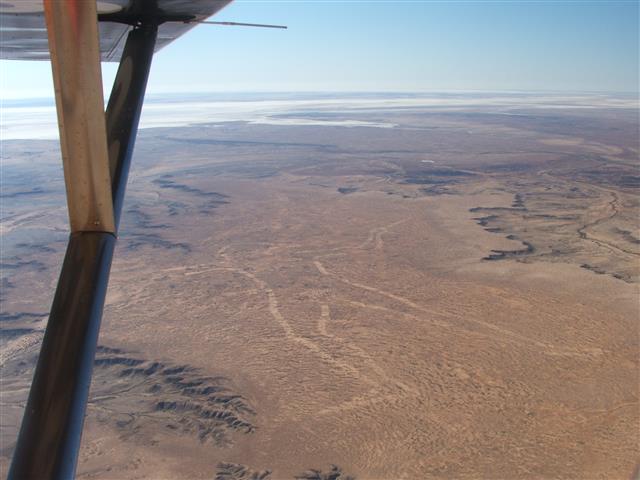 Now an article in the Weekend Australian, July 12-13 2008, by Mark Whittaker, may have the answer! In that article Whittaker discovers contacts in Alice Springs and South Australia who knew a wild artist by the name of Bardius Goldberg, who had drawn an identical figure in the sand many years ago,and expressed a wish to create a drawing that could be seen from space. The article goes on with lots of fine detail about funding received, and even free diesel and the loan of a GPS provided. It turns out that Goldberg had also bought a property on Kangaroo Island with the intention of planting eucalyptus trees in the shape of a giant kangaroo. Sure sounds like a similar idea..... Unfortunately, in 2002 Goldberg got into a pub fight that dislodged a tooth, and he died of septicaemia as a result..... There's enough detail in that article to convince me that Bardius was the one who made his mark on the Earth, well done!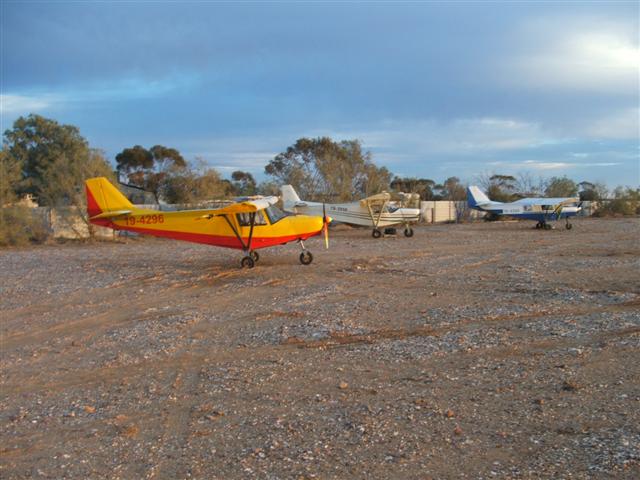 Parked outside the Drover's Rest Caravan Park and Camp Ground, Marree, South Australia.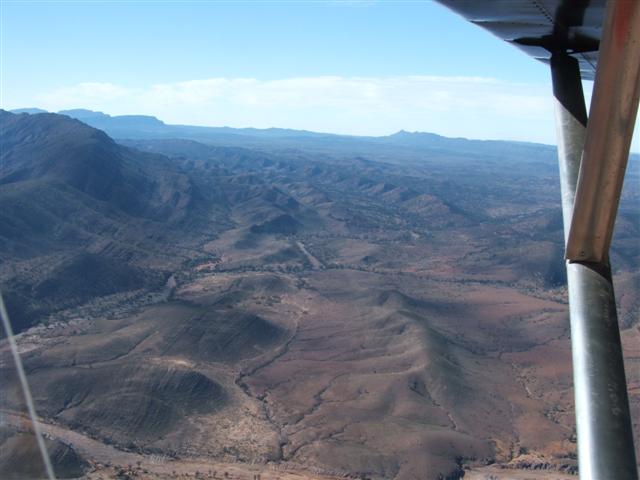 Lessons in synclines and anticlines, Flinder Ranges, South Australia.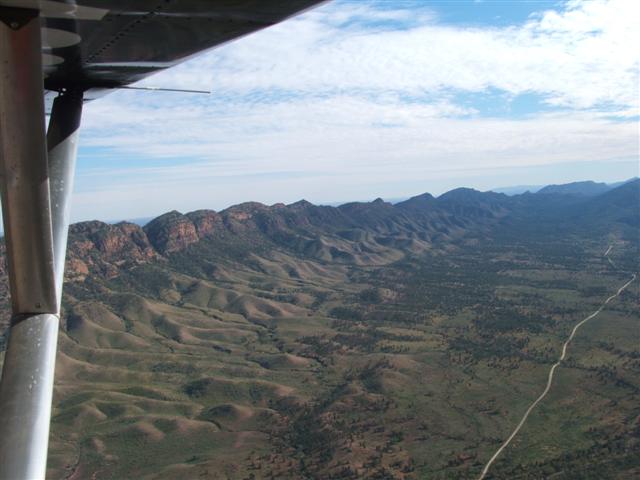 Flinders Ranges after recent rain.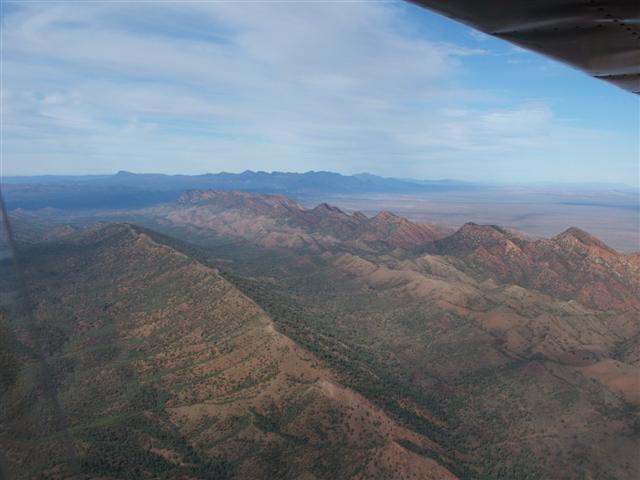 More Flinder Ranges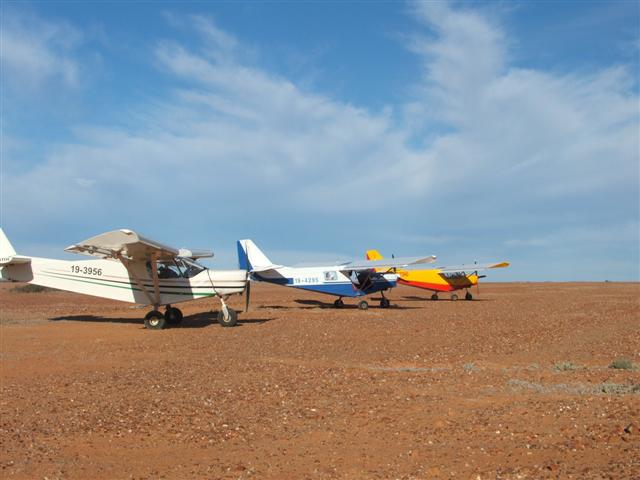 Mt. Hopeless airstrip.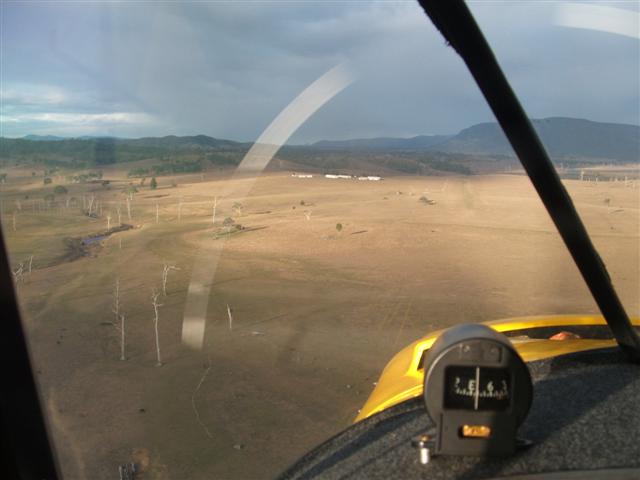 On final for my home field at Kilcoy, SE Queensland. Just before the storm......